About Us - Our Story
Unico Ais is a full service digital company founded by Daniel Boncica. Serious about making a real difference to the way business brands are communicated, they offer a holistic approach to their clients business. Viewing the business as a whole helps them identify the most appropriate digital solution for each client.
Every project we undertake be it web design, web development, e-commerce web design or SEO I always ensure the latest standards, technologies and techniques are applied providing you with an effective, reliable and efficient website.
See More
How it works
Branding
Wireframes
Understanding of your brand
Understanding market place and your objectives
Define your site structure using wireframes
Most big decisions are made during this process to ensure that users' needs are met on each page of your website.
Visual Assets
Colour Palletes
Bringing design to live.
Approval of visual assets
Approval of real content to the wireframes
Applying colour palettes bring the designs to life.
We work with new or existing branding guidelines to deliver you our vision whilst allowing you to influence and support the design process.
Development
The build process is carefully managed between our design and development teams.
Build your project to meet exacting design standards.
Achieve optimum efficiency.
Handed to the QA team
Sign off before launch!
Testing
Testing UI/UX ON ALL DEVICES
Publish
Modify website using our content management systems (CMS)
You've got total control. You can easily edit content, add new pages, and train staff how to use it. You won't need a developer to help you with everyday tasks.
Enjoy Sales!
Get your free quote!
To find out more about our services and how we can help your business, please get in touch.
Services
What we do offer
Portfolio
What we've done
All
WebApp
Ecommerce
Website
Testimonials
What they are saying about us
"I worked with Daniel and he completed the project professionally and ontime. I was kept up to date throughout the whole process and was massively impressed."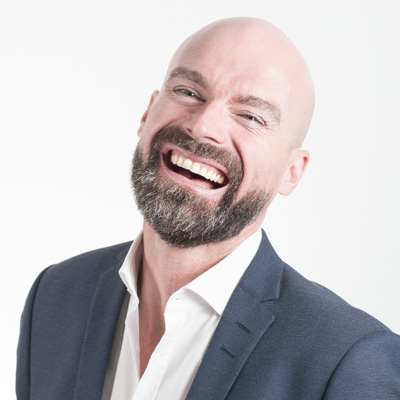 Antony
Ceo & Unicoplast
They were professional, responsive, and delivered high-quality social media content and Google ads that exceeded my expectations. My business has seen a significant increase in engagement and conversions since working with them. Highly recommend!
Sara
Designer
Daniel managed to fix a bug that was at the cart which was affecting conversion. Then kept me updated daily via WhatsApp which was a great touch.
Jena
Store Owner
We have worked with Daniel a number of times and he's the best! Very helpful and he's our go-to guy. Excellent service.
Matt Brandon
Freelancer
Developed, designed and put up with our stressful deadline! Massively impressed, we will be now working internally with Perform on our social media marketing also. Would recommend.
John
Entrepreneur
Pay monthly websites, expertly designed for you!
Basic
£29.99 Monthly +vat
Free Domain Name
1-5 Pages
Desktop, Tablet & Mobile Responsive
SSL Certificate
SEO Friendly
Annual Domain Renewals
Email support
Setup fee: £129.00 GBP +vat
Get Started
Business
£89.99 Monthly +vat
Free Domain Name
5-10 Pages
Desktop, Tablet & Mobile Responsive
SSL Certificate
SEO Friendly
Annual Domain Renewals
Dedicated Senior Designer
Advanced CMS
Search Engine Submissions
Setup fee: £699.00 GBP +vat
Order Now
Advanced
£299.99 Monthly +vat
Free Domain Name
5-10 Pages
Desktop, Tablet & Mobile Responsive
SSL Certificate
SEO Friendly
Annual Domain Renewals
Dedicated Senior Designer
Advanced CMS
Search Engine Submissions
User Added Pages
Shopping Cart
Paypal Payment integration
Advanced CRM
Setup fee: £1499.00 GBP + vat
Go Advanced
Unbeatable Buy Now Prices
F.A.Q
Frequently Asked Questions
Will I be happy with my new pay monthly website?

Yes, we'll make sure of it. Your Design Manager will work closely with you to ensure that your website is designed just the way you want it. You'll be given the opportunity to review your site throughout the design process to be sure that we're heading in the right direction.

Can I upgrade my plan?

Of course. Simply contact us and request an upgrade.

Will I own my website?

Yes. Your monthly payments will be deducted from the total cost of your website. Once your balance is clear, you'll be free to transfer your website elsewhere, but will lose the supporting services provided by us (such as domain renewals, hosting, business email, ongoing support etc). If you decide to stay with us, you'll be given the option of future redesigns to ensure that your website is always looking its best.

How long will my website take to create?

Although we will never sacrifice on the quality of our work, we will make every effort to create you the perfect business website in as little time as possible. You can expect to receive your first concept in around 3 days.

How long is the contract?

We offer 12-month rolling contracts.

How do I make my monthly payments?

All payment are collected monthly via Direct Debit. You'll be able to set this up electronically.

Terms and Conditions

Refund Policy

**Refund Policy for Website Design Services**

**1. Introduction**

Thank you for choosing [Unico Ais] for your website design needs. We aim to provide exceptional design services to meet your requirements. This Refund Policy outlines the terms and conditions under which refunds may be issued for our website design services.

**2. Refund Eligibility**

We understand that unforeseen circumstances may arise, and we are committed to resolving issues to your satisfaction. Refunds may be considered in the following situations:

- **Project Cancellation:** If you choose to cancel the project before any work has started, you may be eligible for a full refund of the initial deposit paid, minus any applicable administrative fees.

- **Unsatisfactory Work:** If you are not satisfied with the design work delivered and can provide specific and valid reasons for your dissatisfaction, we will work to address your concerns. If we are unable to meet your expectations after reasonable attempts to revise the design, you may be eligible for a partial refund, determined on a case-by-case basis.

- **Non-Delivery:** In the unlikely event that we fail to deliver the agreed-upon design within the specified timeframe and cannot provide a reasonable explanation or alternative solution, a full refund may be considered.

**3. Refund Process**

To request a refund, please follow these steps:

a. Contact our customer support team at [Contact Email or Phone Number] within [Number of Days] of the issue's occurrence, providing details and reasons for your refund request.

b. Our team will review your request and assess its eligibility based on the criteria mentioned in Section 2.

c. If your refund request is approved, we will process the refund within [Number of Days] of approval, using the same payment method used for the initial transaction.

d. You will receive a confirmation email once the refund has been processed.

**4. Non-Refundable Fees**

Please note that certain fees are non-refundable under any circumstances:

- Domain registration fees

- Hosting fees

- Third-party software or plugin purchases

- Any costs incurred for services provided outside the scope of the initial project agreement

**5. Modifications to the Refund Policy**

[Unico Ais] reserves the right to amend or update this Refund Policy at any time without prior notice. Any revisions will be posted on our website with the updated effective date.

**6. Contact Us**

If you have questions or concerns regarding this Refund Policy or our website design services, please contact us at [Contact Email or Phone Number].

[Unico Ais]

[22 Rylands Street]

[Burnley]

[www.unicoais.com]

[info@unicoais.com]

Pricing and Promotions Policy

**1. Pricing**

- **Transparent Pricing:** Our pricing is transparent and will be outlined in the project proposal or agreement.

- **Custom Quotes:** Each project is unique, and pricing may vary based on project complexity and requirements.

**2. Payment Terms**

- **Deposit:** A deposit is required to initiate the project, with the remaining balance due upon project completion, as specified in the project agreement.

- **Late Payments:** Late payments may result in project delays or additional charges.

**3. Discounts and Promotions**

- **Special Offers:** Periodically, we may offer discounts or promotions on our services. Details will be communicated via our website or newsletter.

- **Promo Codes:** Promo codes may be used to redeem discounts during the project initiation process, subject to their terms and conditions.

**4. Refunds**

- **Refund Policy:** Our refund policy, if applicable, is outlined in a separate Refund Policy document.

**5. Amendments**

- **Policy Changes:** We reserve the right to update this Pricing and Promotion Policy as needed. Clients will be notified of any changes.

**6. Contact Information**

- For questions or concerns related to pricing and promotions, please contact us at [info@unicoais.com].
Founder
Our Hardworking Founder
Daniel B.
Web Developer
Unico Ais
Web Design Studio